About Kit
"Kit is a natural teacher and exemplifies his Hawaiian name: The Place Where Love Resides. I have no doubt that anyone who spends time with Kit will benefit from his loving kindness, experience, and deeply insightful teaching style. Don't misjudge him; he's ahead of his time."  ~ Pat Masters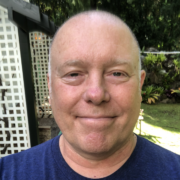 Kit Kanohoaloha Wynkoop (Dutch, Scottish, Diné, Siksikáwa) is a lay-monastic practitioner of Tibetan Buddhism; a recognized teacher of Buddhist philosophy & psychology; and a savvy meditation guidance counselor.
Kit was born in Los Angeles, California and in 1967, when he was 10, his parents moved the family to Oʻahu. They landed in Kailua on Omaʻo Street. Having no friends, he was quickly adopted by Native Hawaiian kūpuna down the block whose adult children had moved away to the continent.
Over the course of several years, Tutu Kane and Tutu Lady taught Kit about Hawaiʻi, the Hawaiian culture and, most importantly, about ALOHA.
Since the age of nine, Kit sought Universal Truth. At 16, he started to seriously look for it.
Kit moved from Oʻahu to San Francisco when he was 25 and, there, gained valuable business knowledge and skills. While in the Bay Area, Kit immersed himself in many philosophical, religious, and spiritual traditions on his continued path to find Truth.
Over his years in the Bay Area, he delved into, investigated, researched, studied, and often was initiated into many of the world's belief systems, including:  Catholicism; Born Again Christianity; Hawaiian spirituality & Hoʻoponopono; the mystic beliefs of Christianity & Judaism; the magic philosophy of Aleister Crowley; the philosophies of Rudolf Steiner and Edgar Casey; the Koran; Hinduism; the shaman practices of the Ainu (Japan), Diné (Navajo), Siksikáwa (Blackfoot), and Afro-Caribbean Santaria; Metaphysics; New Age spiritualism; Wicca; Quantum Physics; Taoism; Sufism; Non-Dualism; Tibetan Buddhism, and Shambhala Buddhism.
Though he had always been labeled "Mr. Positive" while on the continent, he eventually found he had turned into "one of them;" a rarely-satisfied curmudgeon. 
He returned home to Hawaiʻi in 2007 in hopes the kinder, gentler interactions would rub off on him yet he couldn't shake his anger – at everything – nor the high blood pressure that came as a result.
Kit felt there had to be a better way to live.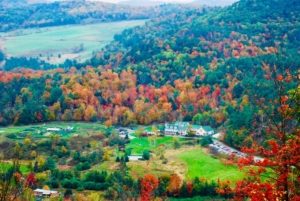 Based on a wise teacher's recommendation, he traveled back-and-forth between Honolulu and Karmê Chöling in Northern Vermont for a year to learn a millenia-old Buddhist meditation technique; one that helps people live calm, centered, and focussed lives in the midst of chaos and helps them reconnect with and live from a place of compassion and kindness – in other words, ALOHA.
Realizing that Karmê Chöling was an oasis of deep Truth, he moved and lived a lay-monastic life there for five years to deepen his practice, continue his studies, serve the community of staff & visiting program participants, train how to teach the teachings, and learn the business-side of running a successful meditation retreat centre.
As his practice matured there, he sensed a clear connection between Awake Nature (our True Nature, the aim of meditation practice) and ALOHA.
Kit returned home to Hawaiʻi in Fall of 2019 and began researching and finding the deeper cosmic understanding of ALOHA within the words of Queen Liliʻuokalani, Aunty Pilahi Pakī, Aunty Nana Veary, Aunty Morrnah Simeona, Pono Shim, Ramsay Taum, as well as Hawaiian chants and other reliable Hawaiʻi cultural sources.
Equipped with all of his knowledge and experience, Kit now brings meditation as a path to reconnect with and live ALOHA, our True Nature.
Kit's Hawaiian name was given to him by his Kumu Hula, Patrick Makuakāne. He was encouraged to use it by Kahu Roy Brooks in Waimānalo.
Curriculum Vitae
Experience
December 2019 – Present:  Founder & Executive Director of Hoʻi ka Hā, LLC; Curator & Lead Teacher of The Path of Meditation that Leads to Living ALOHA
November 2017 – Present:  Teacher – Shambhala Dharma
April 2013 – Present:  Teacher – Shamatha Vipashana Meditation
August 1995 to Present:  Hoʻoponopono Practitioner
June 1990 to Present:  Practitioner & Sponsor – Awakening Your Light Body
October 1975 – February 2007:  Teacher – Breath Awareness Meditation
Training
June 2015 to Present: Shambhala Vajrayana Practitioner
Sakyong Mipham Rinpoche, Various Training Locations
March 2013 to 2019:  Shamatha-Vipashana Practitioner, Instructor, & Teacher
Shambhala International, Karmê Chöling Meditation Retreat Center – Barnet, VT
September 2010:  Mindfulness Based Stress Reduction (MBSR)
Palouse Mindfulness – San Francisco, CA
August 1995:  Hoʻoponopono
Ramsay Taum, The Foundation of "I," Tad James, Max Freedom Long – Various Locations
June 1990:  Awakening Your Light Body
Isabel Rosenthal – San Francisco, CA
February 1976:  Breath Awareness Meditation
Sensei Mitsuo Aoki – University of Hawaiʻi