Not a religion – just Universal Truths that lead one along an individual path to realign with Life Itself: ALOHA.
If we hadn't seen it before, this pandemic and global politics have made it glaringly clear that we need a new way of thinking in the world; one that is focussed on humanity and the care of our planet.
The Path of Meditation that Leads to Living ALOHA is a profound, inner, experiential journey in returning to living as an authentic human being. When we are inauthentic, misunderstanding and confusion occur – the sparks that ignite resentment, aggression, hatred, and violence.
The Path is simple, challenging, unexpected, wondrous, expanding, unexplainable and, according to our current model of society, complete nonsense.
The Path invites people to make this offering a habit: obtain oneness free of duality; let thoughts be at ease; let emptiness be the anchor to oneness; be with the breath until complete union with ALOHA. 
We believe it is the cultivation and integration of these guiding principles that lead one to understand, appreciate, and love themselves; thereby, guiding one's thoughts, words, and actions toward creating peace and harmony for all sentient beings and the planet which, as a result, bring one into alignment with unlimited abundance, health, and joy.
There are two tracks to The Path of Meditation that Leads to Living ALOHA:
Individuals who are seeking personal change toward bringing balance back into their lives; gaining confidence in their true selves; and reconnecting with the true nature of reality; thereby bringing care & compassion for all sentient beings & the planet as well as becoming leaders within their families, network of friends, workplace, and communities. 
Native Hawaiian community leaders, nonprofit staff, and leaders for social change who wish to maintain well-being and effectiveness during times of adversity; remain focussed on their aim; and learn new ways how to use their skills, talents, and influence to make a positive impact within their communities and organizations.
Anchored in ALOHA, indigenous cultures, the practice of mindfulness-awareness meditation, quantum physics, the Shambhala teachings, and Asian psychology, The Path is specifically designed to teach 1) a new way of thinking, and 2) skills that bring one back in alignment with one's true nature: ALOHA.
The more we connect with ALOHA, the more we experience peace and harmony. The more we experience peace and harmony, the more we treat ourselves with kindness and compassion. The more we treat ourselves with kindness and compassion, the more we treat others and the planet with kindness and compassion.
The Path consists of six levels of training which are presented over 40 weekly gatherings that last 90-120 minutes. Each level offers training in qualities that are built on each previous level (below). The Path culminates in a completion celebration.
Level I
Strengthen mindfulness

Improve attention & focus

Embody quietude

Increase motivation

Reduce stress
Level II
Overcome fear

Control anxiety & reactivity

Regulate emotions

Reverse self-criticism

Abolish prejudice

Tame your mind

Regain control
Level III
Cultivate gentleness

Foster compassion

Return to feel

Broaden awareness

Develop confidence

Sharpen perception
Level IV
Improve communication

Utilize curiosity

Identify reality of any situation

Uncover your authentic self
Level V
Manifest trust

Attract abundance

Live your dreams

Experience freedom

Realize happiness

Live expansively
Level VI
Love unconditionally

Unleash your inner creator

Live ALOHA
For the past 2,600 years, these ancient teachings have provided people with powerful skills. If one applies themselves fully, the result of this path is alignment with ALOHA and the ability to live in the world from that place; thereby, guiding our words and actions toward peace and harmony for oneself, the planet and all sentient beings.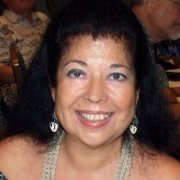 "The Path of Meditation that Leads to Living ALOHA is a unique approach to meditation that incorporates learning to live the premise of "Aloha" from Hawaiian culture. Although there are many excellent methods or initiation courses to guide one through the basics of meditation, I found Kit Kanohoaloha Wynkoop's gentle and patient manner of teaching to be very encouraging and inclusive of all student levels.
His melange of Tibetan and Hawaiian cultural values adds a rich and universal experience to the practice that transcends time and place. In the Hawaiian tradition our gratitude and willingness to flow with all that we encounter in life is an expression of Aloha. Joining other likeminded seekers in the calm and heartfelt atmosphere of The Path of Meditation that Leads to Living ALOHA helps one to maintain and live in accordance with the growing sense of awareness that is developed through meditation practice. This is living Aloha. And that is priceless."
~Kilohana Silve
When
Cohort 5 begins Thursday, July 8, 2021, 9:00a – 10:30a Hawaiʻi Time (Noon PST; 3:00p EST) • Click here to register • All time zones are welcome
Cohort 6 begins Thursday, July 8, 2021, 4:00p – 5:30p Hawaiʻi Time (7:00p PST) • Click here to register • All time zones are welcome
Format – Group of 6-12 people online • Private individual sessions are available.
Course Includes 
40 90-120 minute weekly gatherings which consist of sitting meditation, a talk, and group dialogue and sharing

One-on-one mentorship with an experienced meditation guidance counselor

Optional ongoing weekly gatherings after course completion for those who wish to remain connected with a community of like-minded others, review material already presented, and/or gain additional insight
Cost – Free • It is traditional to offer a weekly or monthly heart gift to the teacher in appreciation of the the teacher's ability to convey the teachings*. The value of this course is $2,964. The donor price – for those who wish to help others take this course – is $5,928.
Important – Participants must commit to: attend every gathering if they wish to receive a certificate of completion; practice meditation daily for 20 minutes or more; study as assigned; participate in contemplations & discussions; and complete one full-day silent meditation retreat.
Questions – kanohoaloha@gmail.com or 808-278-7838
---
*Monetary teacher's heart gifts can be made via Venmo or PayPal (see button below).