"Leadership is communicating to people their worth and potential so clearly that they come to see it in themselves."
~Stephen R. Covey
---
The Path of Meditation that Leads to Living ALOHA is a profound, inner, experiential journey that is simple, challenging, unexpected, wondrous, expanding, unexplainable and, according to our current model of society, complete nonsense.
There are two tracks to The Path of Meditation that Leads to Living ALOHA:
Individuals who are seeking personal change toward bringing balance back into their lives; gaining confidence in their true selves; and reconnecting with the true nature of reality; thereby bringing care & compassion for all sentient beings & the planet as well as becoming leaders within their families, network of friends, workplace, and communities. 
Native Hawaiian community leaders, nonprofit staff, and leaders for social change who wish to maintain well-being and effectiveness during times of adversity; remain focussed on their aim; and learn new ways how to use their skills, talents, and influence to make a positive impact within their communities and organizations.
Anchored in ALOHA, the practice of mindfulness-awareness meditation, science, the Shambhala teachings, and Tibetan Buddhist psychology, this course is specifically designed to teach skills for greater clarity and resilience, improved situational awareness, better decision making, work/life integration, and superior leadership cognizance.
For the past 2,600 years, these ancient teachings have provided people with powerful leadership skills. If one applies themselves fully, the result of this path is alignment with ALOHA and the ability to live in the world from that place; thereby, guiding our words and actions toward peace and harmony for oneself, the planet and all sentient beings.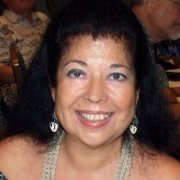 "The Path of Meditation that Leads to Living ALOHA is a unique approach to meditation that incorporates learning to live the premise of "Aloha" from Hawaiian culture. Although there are many excellent methods or initiation courses to guide one through the basics of meditation, I found Kit Kanohoaloha Wynkoop's gentle and patient manner of teaching to be very encouraging and inclusive of all student levels.
His melange of Tibetan and Hawaiian cultural values adds a rich and universal experience to the practice that transcends time and place. In the Hawaiian tradition our gratitude and willingness to flow with all that we encounter in life is an expression of Aloha. Joining other likeminded seekers in the calm and heartfelt atmosphere of The Path of Meditation that Leads to Living ALOHA helps one to maintain and live in accordance with the growing sense of awareness that is developed through meditation practice. This is living Aloha. And that is priceless."
~Kilohana Silve
When – Beginning Saturday, February 27, 2021 at 10:00am HST • All time zones are welcome.
To Register, Click Here: https://us02web.zoom.us/meeting/register/tZ0ld–grjsoG9cVJFLGqXRlrKTHIGcdxvHB
Course Includes 
27 90-120 minute weekly gatherings

A final two-day retreat and completion ceremony

One-on-one mentorship with an experienced meditation guidance counselor

Optional ongoing weekly gatherings after course completion for those who wish to remain connected with their cohort, review material already presented, and/or gain additional insight
Format – Group of 6-24 people online or private online lessons.
Cost – Free • It is traditional to offer a gift to the teacher(s) in appreciation of the teachings and the teacher's ability to convey them*.
Important – Participants must commit to: attend every gathering if they wish to receive a certificate of completion; practice meditation daily for 20 minutes; study as assigned; and participate in contemplations & discussions.
Questions – kanohoaloha@gmail.com
---
*Monetary teacher's gifts can be made via Venmo, PayPal or check.