We aim to encourage people to live out their personal and professional lives with integrity and a greater sense of purpose. We provide opportunities for people to engage in processes that transform the way they think, especially in how to use their skills, talents, and influence to make a positive impact within their communities and organizations. Additionally, encourage those in leadership positions to develop practices and habits that will enable them to sustain their effectiveness and resilience over time.
Hoʻi ka Hā is a fiscally managed program of Hawaiʻi Children's Action Network, a 501(c)(3) nonprofit organization (Tax ID 94-3257650).
Details
General – Course gatherings meet weekly for 50 weeks (not including holidays or holiday weekends). 
Format – Live online via Zoom
When –
The 9th cohort starts on October 1, 2022 and meets every Saturday at 10:00am Hawaiʻi time for 50 weeks
The 10th cohort starts on January 5, 2023 and meets every Thursday at 9:00am Hawaiʻi time for 50 weeks
All time zones are welcome. Use this link to calculate the day and time in your area. Please let us know if you require language interpretation.
If these days/times arenʻt good for you, add your name to the course waitlist to receive notice when a group will start that is aligned with your available day(s) and time(s). There, you can also inform us if you prefer a pre-recorded on-demand version that you can do at your own pace. This option includes free weekly live online Q&A with the teacher.
Price & Registration – The first gathering is free
Click here to register for the free first gathering for the 9th cohort starting on October 1, 2022.
You'll be guided how to register for the full 50-week course in the confirmation email you'll receive for registering for this free gathering.
The full course cost is $1,250 up-front or a weekly amount of $10*, $25, or $40** depending on your ability. (* This amount is for those who need financial aid. **This amount includes a $15/week tax-deductable donation to help others less fortunate than yourself take the course – Mahalo!) 
There are generous scholarships available for First Responders, Hawaiian Ancestry, & Non-Profit Leaders. Apply by clicking here. 
No one will be turned away.
Cancellations/Refunds – 
If you pay for the full course up-front you may cancel your registration up until September 17, 2022 and receive your full tuition minus any processing fee. Thereafter, you may cancel and receive a refund by sending an email requesting such to kanohoaloha@gmail.com before March 11, 2023. You will receive your full payment minus any processing fee and minus a late cancellation fee of $250. No refunds are available for any cancellations made after March 10, 2023.
If you pay by recurring weekly amount, you may end your participation in the course at any time by simply cancelling your recurring payments. Refunds are not available for recurring payments.
The Course Includes

Five levels of training composed of 10 weeks of gatherings
The entire course totals 50 weekly gatherings (not including holidays or holiday weekends) which last between 1.5 and 2 hours each. 

Gatherings consist of sitting meditation, a talk, and group discussion & sharing

Meditation instruction
One-on-one mentorship with the teacher
Optional
Two optional in-person weekthüns (week-long meditation retreats) will be available in Hawaiʻi at a discounted cost for registered students to participate in each year. Weekthüns provide an unmatched opportunity to deepen one's meditation practice.
Optional ongoing weekly gatherings after course completion is available for those who wish to remain connected with a community of like-minded others in order to review material already presented, receive teachings on new material, and/or gain additional insight. These gatherings happen on Sunday mornings 9:00am – 11:00am Hawaiʻi time every week.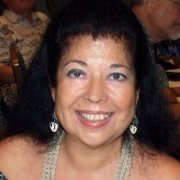 "The Path of Meditation that Leads to Living ALOHA is a unique approach to meditation that incorporates learning to live the premise of "Aloha" from Hawaiian culture. Although there are many excellent methods or initiation courses to guide one through the basics of meditation, I found Kit Kanohoaloha Wynkoop's gentle and patient manner of teaching to be very encouraging and inclusive of all student levels.
His melange of Tibetan and Hawaiian cultural values adds a rich and universal experience to the practice that transcends time and place. In the Hawaiian tradition our gratitude and willingness to flow with all that we encounter in life is an expression of Aloha. Joining other likeminded seekers in the calm and heartfelt atmosphere of The Path of Meditation that Leads to Living ALOHA helps one to maintain and live in accordance with the growing sense of awareness that is developed through meditation practice. This is living Aloha. And that is priceless."
~Kilohana Silve